Volunteer at ScoutLink
Volunteers welcome !
Please fill out the form below to Volunteer. If you're not sure who is your Country Coordinator or Region Coordinator visit scoutlink.net/coordinators and check.

You will receive an emailed ticket with a number so you can follow up on your application. From there you will be contacted by your coordinator to provide instructions and later the role they want you to support [Check Link]
Before Volunteering:
Are you older than 14 years old ?
Are you registered in IRC Chat? [Check Link to register]

Applications open on : To be updated.
Volunteer Form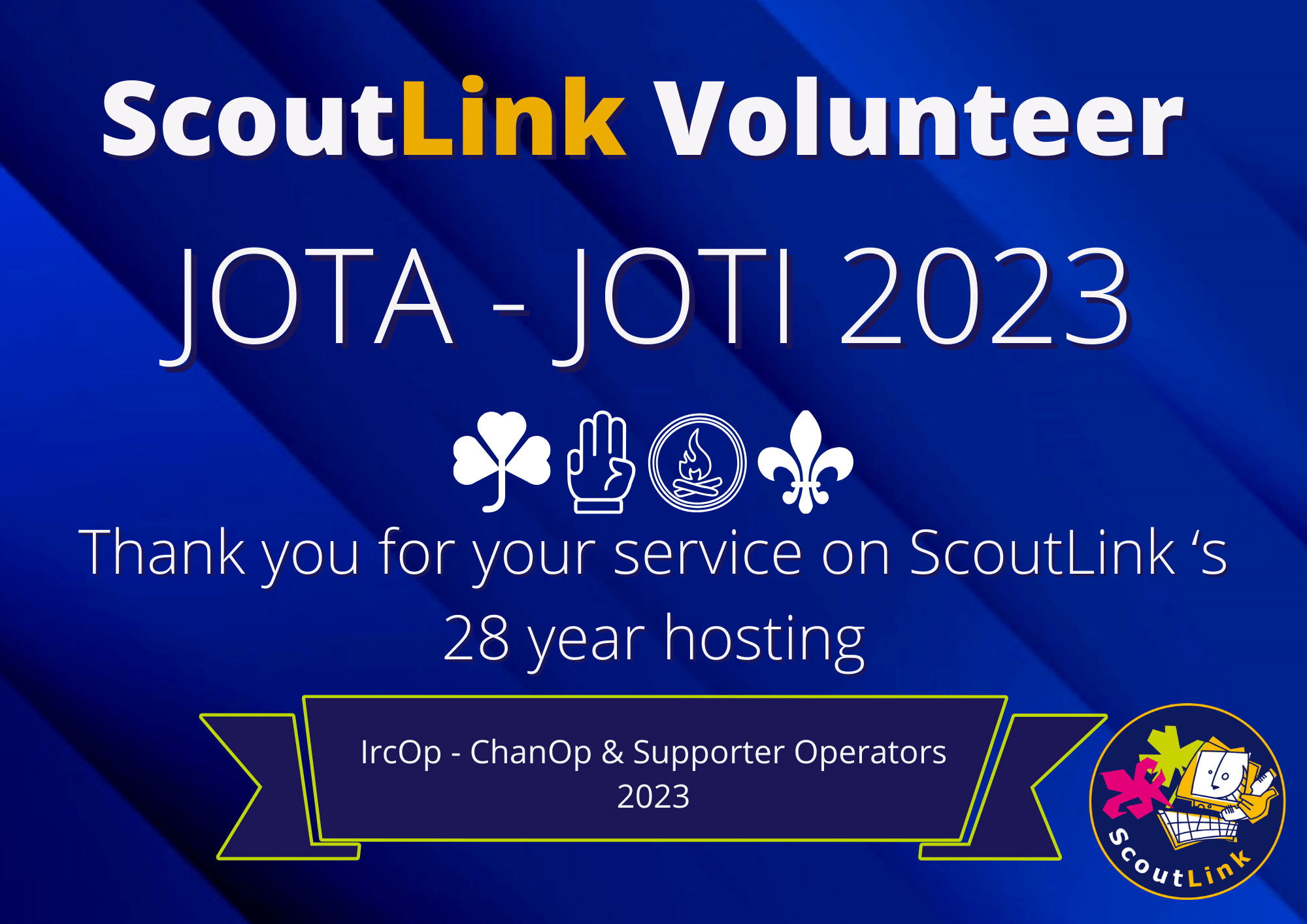 Come back next year !
ScoutLink
Connecting Scouts and Guides Worldwide