Branding
Logo
The ScoutLink logo was designed by Bart Jansen from the Netherlands. The logo shows a computer using a phone – as our contact methods are primarily by Internet Relay Chat (IRC) and Voice Chat. The original logo had the words 'ScoutLink IRC' at the bottom, but the IRC part was dropped in 2013, as ScoutLink also uses Facebook, TeamSpeak, Twitter, and various other methods to fulfill our aim: to connect Scouts and Guides using the internet! The logo is copyrighted and must only be used for Scouting reasons relating directly to ScoutLink.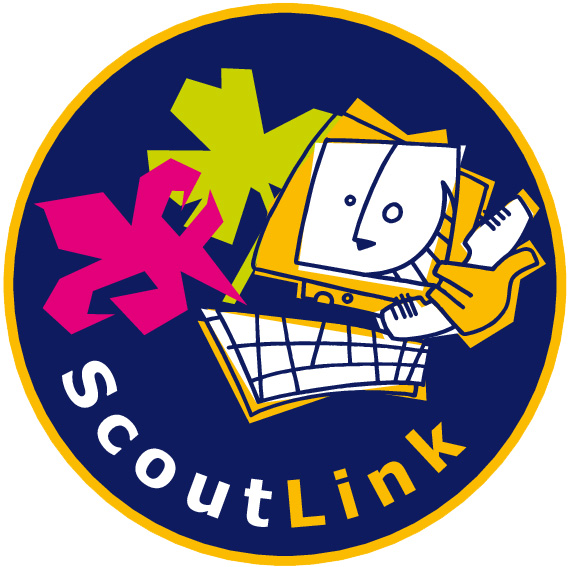 Badges and neckers/scarves
Our ScoutLink necker is a blue colour with a gold edge and comes with the ScoutLink logo badge, which you can sew on the back. If you prefer, you can buy the badge separately for your campfire blanket.
Some countries have their own t-shirts, jumpers/hoodies, woggles and name-tapes, so do ask your Coordinator what is available. 
Advertising materials
Click on the links below to download the resources:
Websites and social media accounts
Click here to view a list of official ScoutLink websites and social media accounts.